Coastal Classroom Brings Learning to Life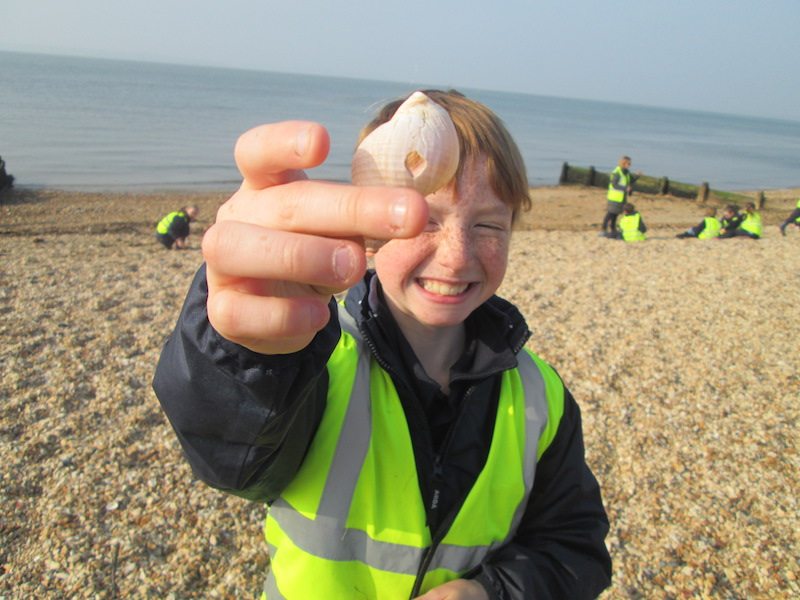 Year 4 Head to the Beach for Geography
Pupils decamped from their classroom for real-life lessons on the beach on their doorstep.
Year 4 children took their geography lesson outdoors to learn about coastal erosion and human impact on the environment.
It is part of a regular 'beach school' delivered by teachers at Meoncross who make full use of the natural resource just minutes from their gates.
The eight and nine-year-olds considered the formation of islands, using the Isle of Wight as a very visible case study, and discussed geology, turning to local landmark the Needles as a reference point.
Using sand and shingle they created models of the shoreline and tested the impact of crashing waves and a gentle tide on the headland using buckets of seawater.
Their field work included a relay in which they moved water from one bucket into a second and a third and at the end of the exercise were challenged to explain the groove they had made in the sand. This led the lesson onto human impact.
Mrs Marshall, Year 4 teacher, led the beach school. She said: "The beach is our outdoor classroom. We talk in geographic and scientific language about the topics we are covering as part of the curriculum in class. If you want to make a lesson stick, let the children experience it."
Meoncross pupils regularly take their studies to the shoreline. During the summer term the Nursery children visit once a week to enjoy activities linked to the Early Years curriculum, for example.
Headmistress Mrs Ebery added: "We are very much a school in tune with our aquatic environment and determined to mine the educational and recreational benefits this offers our pupils."
Published on: 2nd June 2017