Headmistress' Commendation for English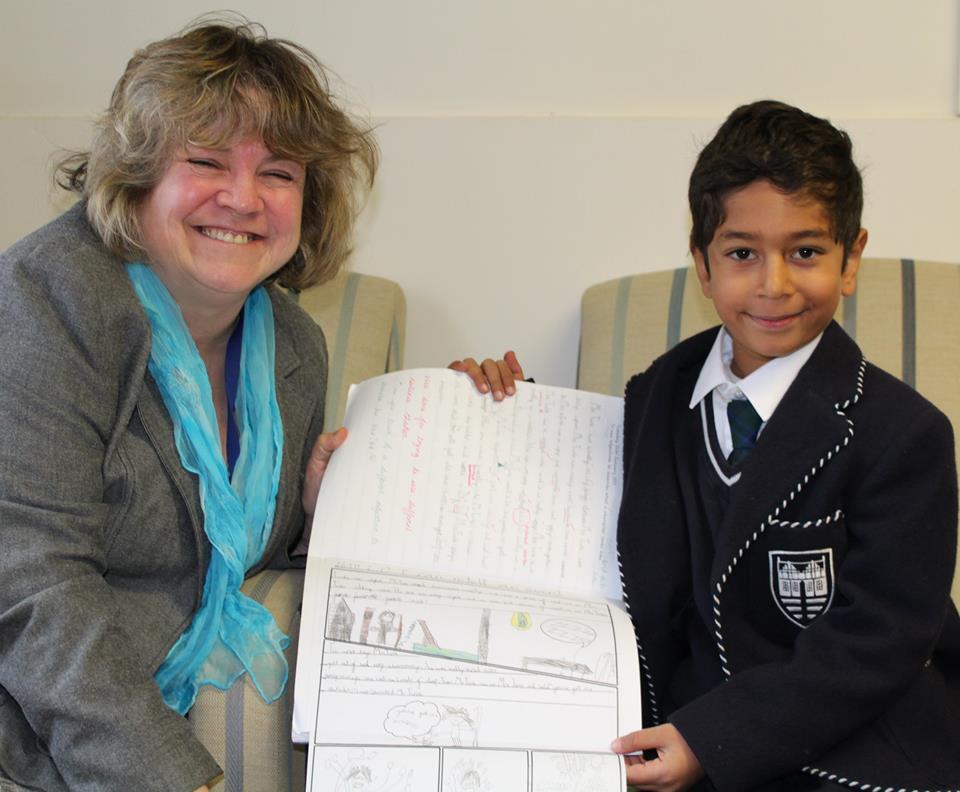 Kareem from Year 2 visited Mrs Ebery in her study and brought with him the work he had been doing in English on The Twits. He produced a very good comic strip showing his favourite piece from the story, where Mr Twit ties Mrs Twit to a metal hoop in the ground and fastens balloons to her so that she will stretch.
Kareem used a fantastic simile to describe this, "flying off into the air like a shooting star". He also made good use of connectives and speech bubbles in his work.
He received five House points for his very creative work.
Published on: 9th February 2017