ISA Pre Prep Athletics Festival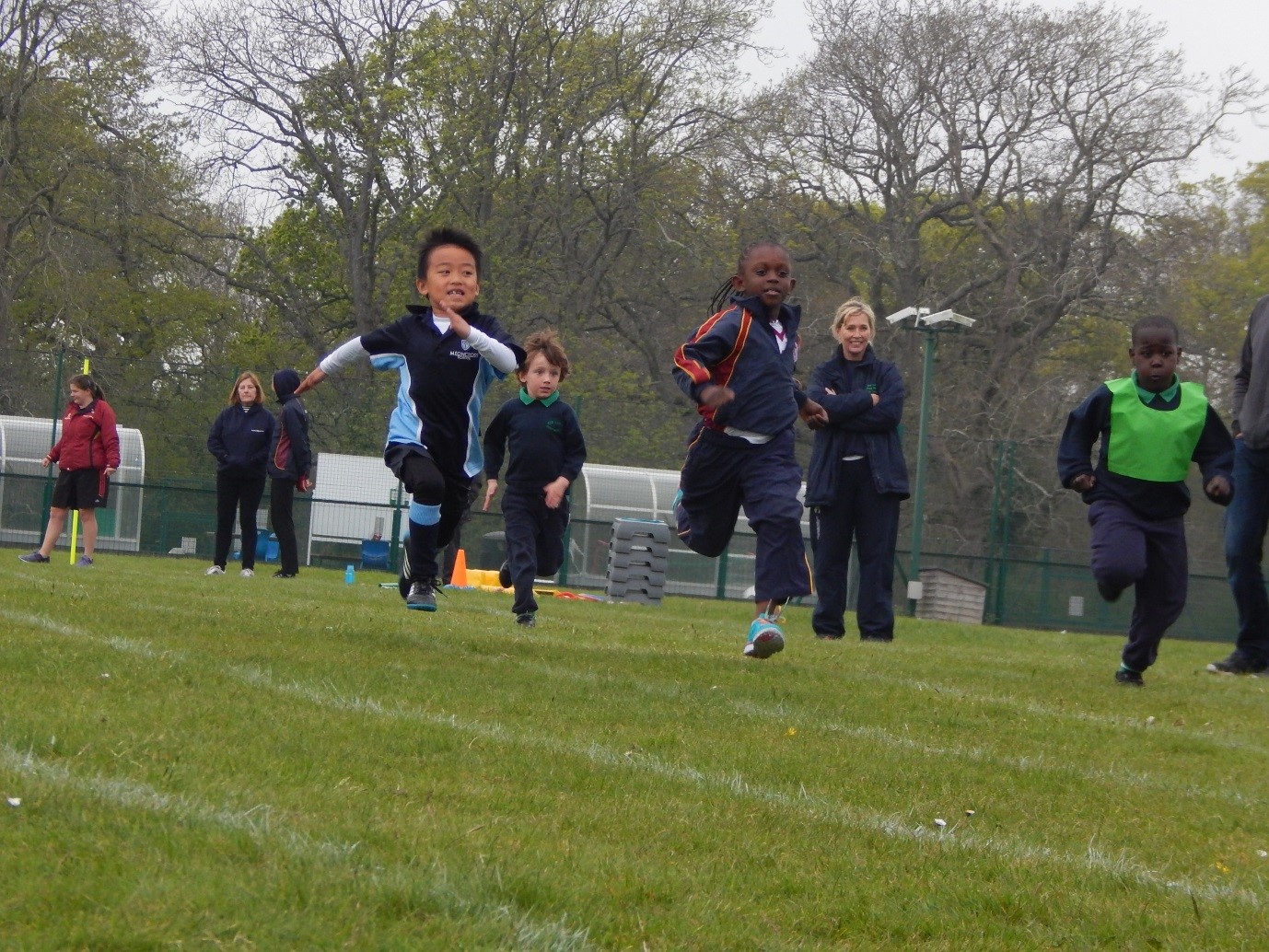 Meoncross Infants Athletics team shows real promise with their first victory!
Friday 21 April 2017
Team: Kian D, Le-Tian M, Theo P, Harry R, Oliver A, Molly C, Grace O'N and Angelie N
This event took place at Ballard School during the Easter break. For the majority of our pupils, this was their first experience of a sports fixture representing Meoncross and they competed as a team with every child's score for each event adding to the overall total.
In the morning the field events included long jump, target game, batting strike and a rounders ball throw and the team was in the lead by a very small margin with everything to compete for in the afternoon.
The track events in the afternoon included an egg and spoon race, 75m sprint, shuttle relay, obstacle course and two 600m team relays. With the scores totalled up, Meoncross achieved a fantastic victory with a margin of more than 50 points!
Throughout the day our pupils behaved remarkably well, following instructions and showing teamwork and fair play. Our thanks to the hosts, Ballard School.
Published on: 21st April 2017