Juniors in the Science laboratories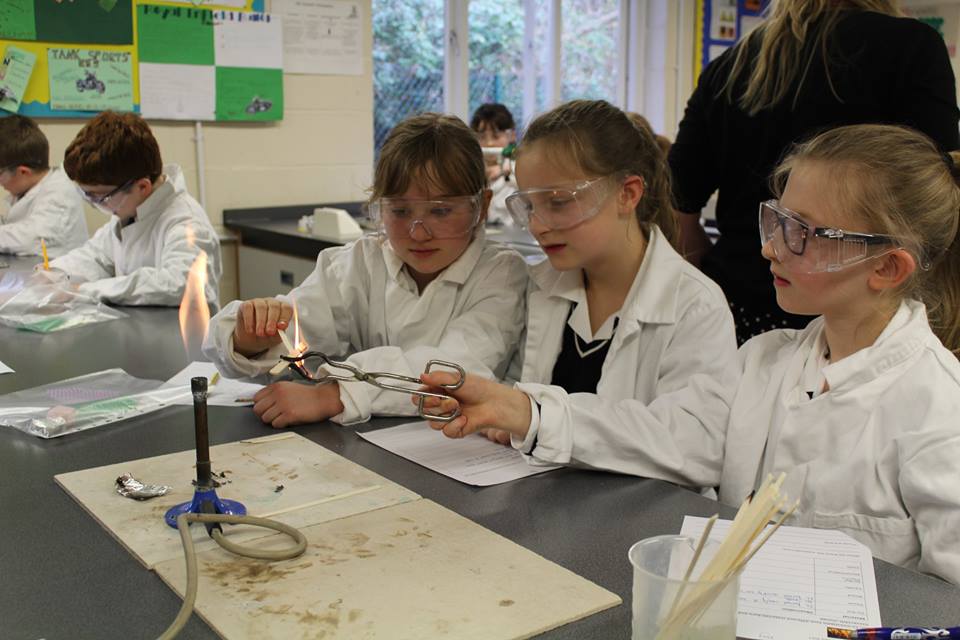 During this special afternoon Year 5 faces lit up as they finished off their Materials Science topic with a visit to the Upper School Chemistry lab to observe materials burning. They were very excited with smoke almost coming from their ears, but were enormously sensible.
Both their excellent behaviour and knowledge was commented upon by the impressed Upper School Science staff; they really were 'on fire'.
Published on: 2nd February 2017