Marwell Zoo adventures for Year 1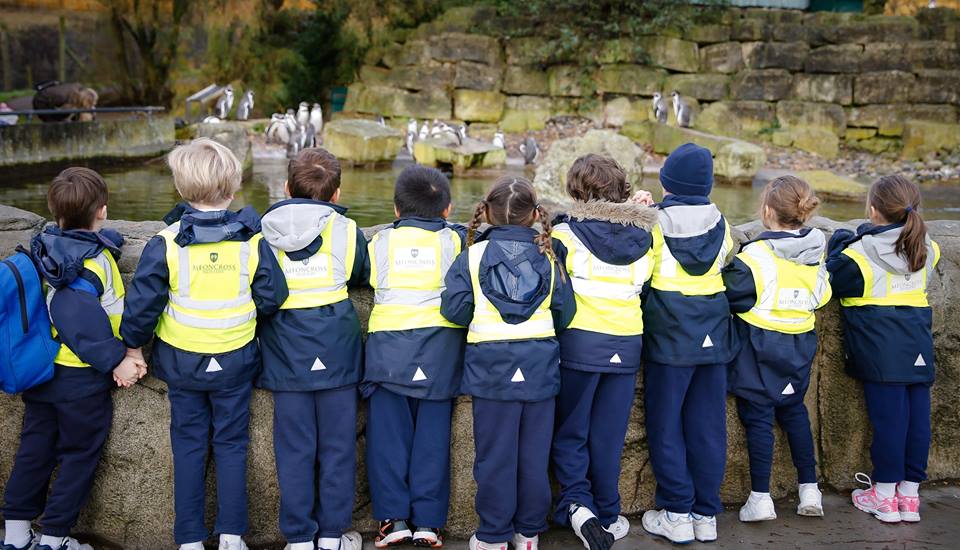 Year 1 paid a visit to Marwell Zoo to launch their Science topic, 'Animals including Humans'.
The Education team at the zoo talked to the infants about the five groups to classify animals: mammals, reptiles, fish, birds and amphibians. By studying carefully the bodies of the animals and what they were covered by, the children were able to sort pictures and artefacts into these five groups. A highlight of the trip was the opportunity to touch an African rock python and a rat who were found to be very friendly creatures!
During their walk around the enclosures, the children popped in to watch the penguins and meerkats who caused great delight amongst them all, showing off with their crazy antics.
They were very fortunate to witness leopard cubs play fighting together, the tiger asleep on his back with one leg in the air, singing to King Julian the lemur and and comparing how tall they are against the height of the tallest giraffe.
The weather was bright enough to have lunch outside, adding to the sense of adventure in what was a wonderful learning experience.
Published on: 10th January 2017