Meoncross Sports Scholar wins Hampshire County Cup with Fareham Hockey U14s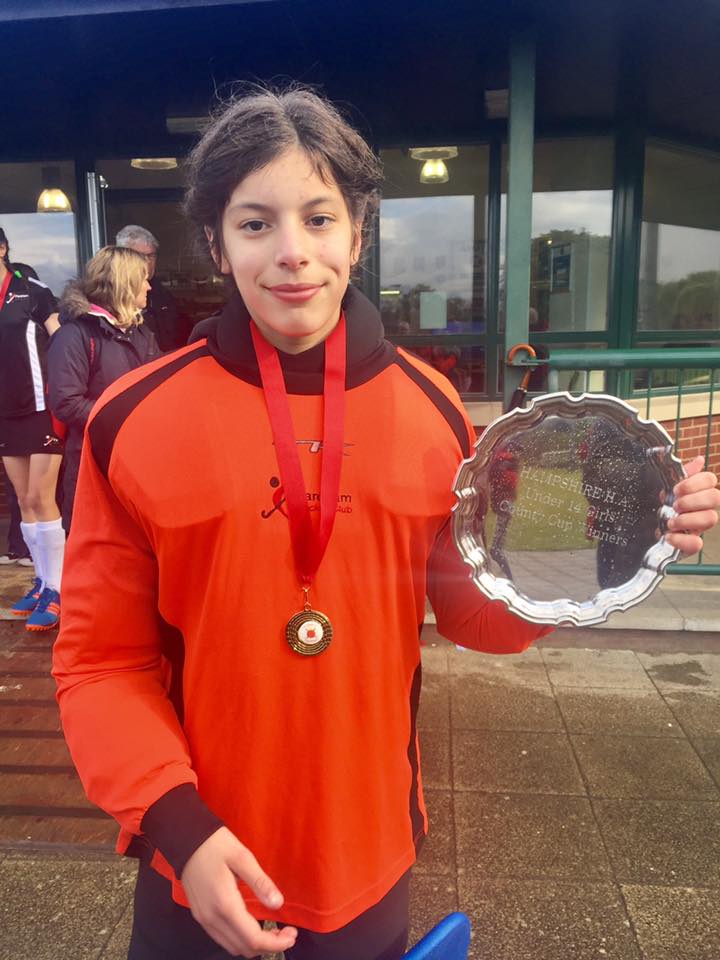 Harriett, Year 7 sports scholar, returned after the Easter break to go straight to the Hockey Hampshire cup final. Harriett has been playing in goal for the Fareham U12s and U14s this season.
Fareham U14s have played as a very strong side this season and they topped the table to reach the county final.  Through some absolutely torrential rain this weekend they beat Winchester 2-1, and won the Hampshire County Cup.
Harriett received Player of the Match, saving some great goals and has also been invited to JDC to train with Hampshire next season.
The team has achieved this season's success through hard work, a commitment to training,  great team spirit & fantastic game play.
Published on: 2nd May 2017