NSPCC Number Day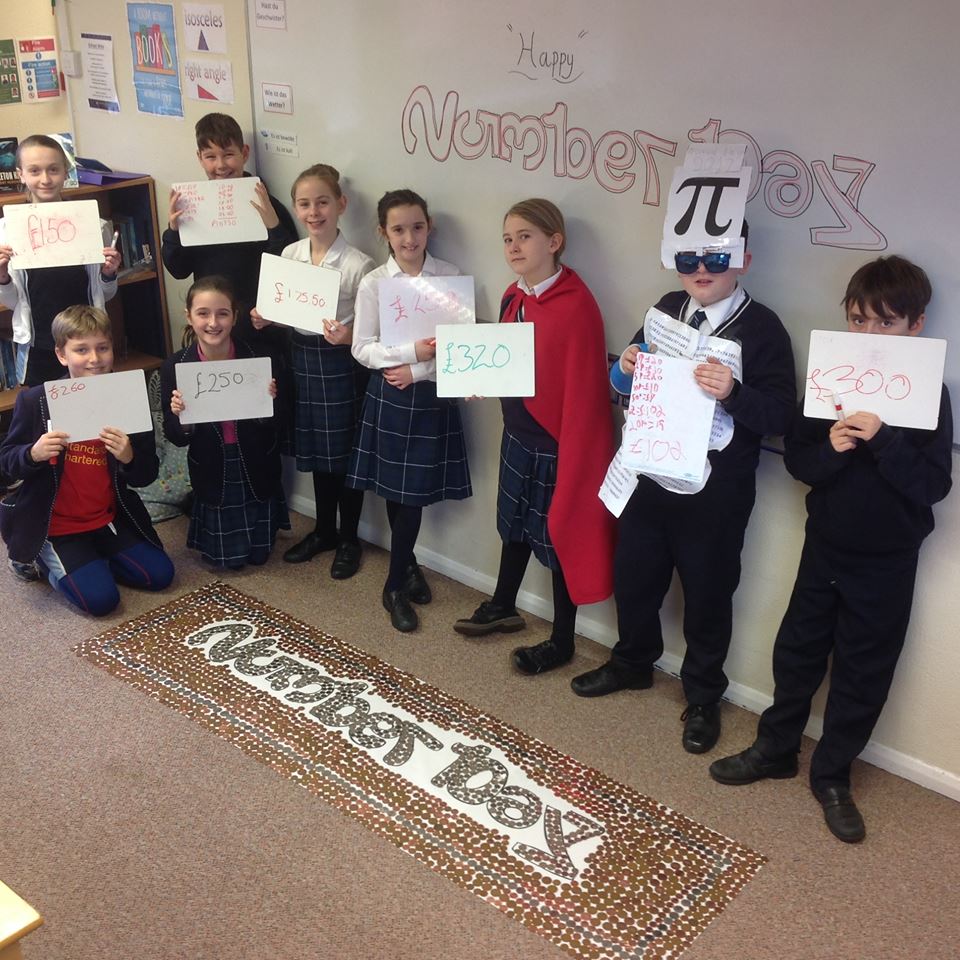 To celebrate NSPCC Number Day, pupils and teachers were encouraged to wear numbered clothing to raise awareness of the important work carried out by the NSPCC.
A mathematical version of 'Who Wants to Be a Millionaire' was hotly contested in Year 6 and resulted in 4 winners: Sasha, Josh, Jessica and Oliver.
Throughout the morning, classes visited Y6 to add coins to the Number Day collage. Once completed, Year 6 children estimated the art's worth before bagging up the money to donate to the NSPCC.
Published on: 3rd February 2017