Our Cologne Adventure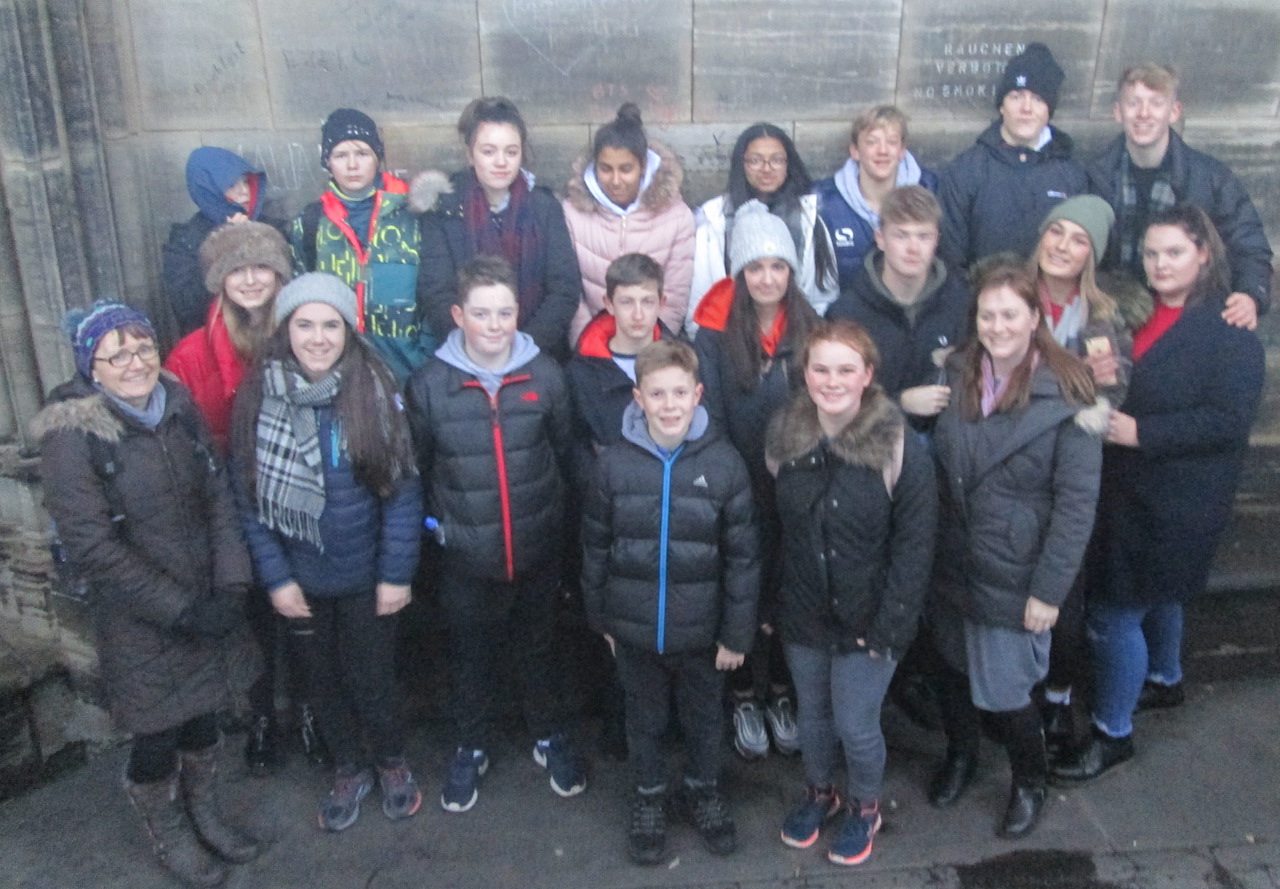 A group of pupils from Year 8 to Year 11 have this week enjoyed a fantastic, festive trip to the city of Cologne in Germany. The party arrived back at school, safe and sound – and on time – on Thursday evening. A report of their adventure follows.
"We all made our way to school for an early 5:00 am start. Despite our concerns about the channel tunnel delays, we sailed through and had a welcome cup of something hot in the service station before making our way across the channel.
We travelled across three countries, reaching Cologne at 5:00 pm where we enjoyed an evening walking around the cathedral Christmas market. We sampled local food and practised our German with the stall holders.
We went to the hotel for dinner and went back out to the local Rudolphplatz market for crepes and last minute purchases. Thoroughly shopped out, we returned to the hotel for some chill out time before lights out at 10:00 pm.
After a good night sleep, we headed for the cathedral and made our way up the 533 steps to the top of the tower. The view was spectacular!
After a brisk walk along the banks of the Rhine, we went to the chocolate museum and sampled many of the delights before purchasing commenced in the gift shop. 
Lunch was had at the market and then it was back on the coach, Blighty bound.
The general consensus is that it was an "epic trip". 
Thank you to Mrs East for organising such a fabulous and enjoyable trip."
Mrs Kimble, Assistant Head
Published on: 15th December 2017