Robot wars inspires learning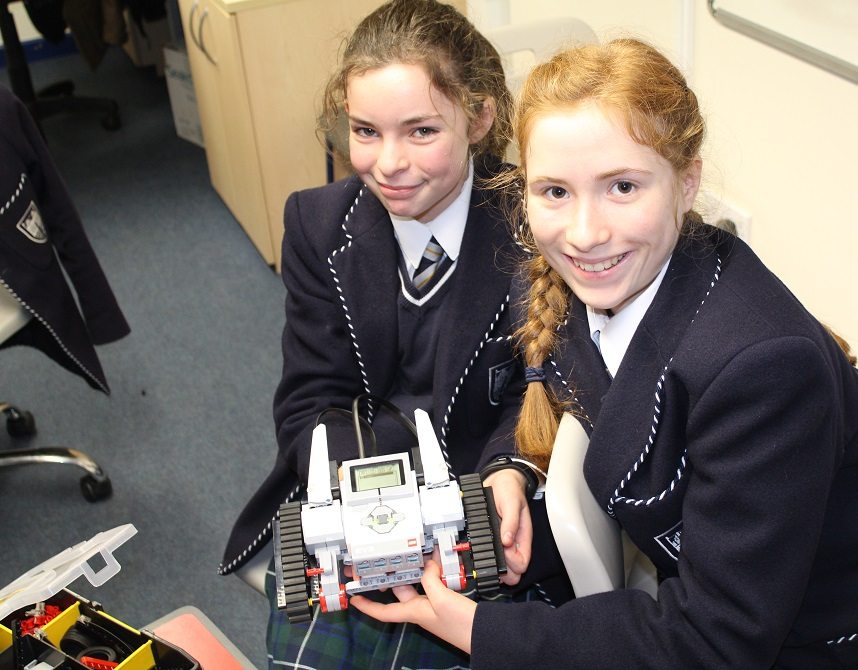 The next generation of surgeons, pilots and software engineers are being inspired to study STEM subjects through robot wars.
The weekly after school club, open to Years 6, 7 and 8, is proving hugely popular amongst pupils.
It teaches pupils how hardware and software link and how mechanical objects are designed and built to provide a solution. At the end of each half term, the robots battle for supremacy in a tightly controlled contest held on the playground.
It is part of a wider campaign at the school to teach children the importance of science, technology, engineering and maths (STEM) through practical application.
Year 7 pupils have begun a project to design, build, programme and evaluate an automatic plant watering system. This is being led by their Computer Science teacher with support from their Maths and Science teachers, showing its cross curricular nature.
Meanwhile Year 6 children have started to build and programme robots in class using LEGO® MINDSTORMS® Education EV3. Once completed, they will be tasked with challenges that put their kit creations to the test.
Computer Science teacher Martin Barratt said: "The robot wars have social benefits as well as academic. It is an activity that encourages collaboration and helps pupils learn how to manage stress and resolve conflict.
"It develops resilience, as the design and build doesn't always go to plan, as well as the ability to react positively to a changing situation. Plus, it's great fun for the students!"
Published on: 20th June 2017