Ronnie raises the bar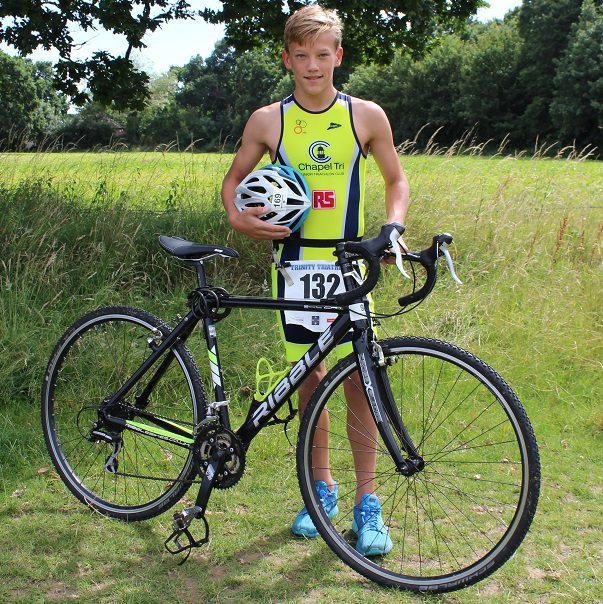 A teenage triathlete has done the school proud with a rip-roaring performance in a national competition.
Ronnie, pictured, finished fourth in the national independent schools triathlon, despite very wet and slippery ground conditions.
The 13-year-old, a member of Chapel Tristars, swam 300m, cycled 6.9km and ran 2.4km in 31 minutes and 51 seconds.
Proud mum Mrs Reeve said: "Ronnie was definitely up for the challenge and he put his heart and soul into it. We are so proud of him and he thoroughly enjoyed it, rain and all."
Headmistress Mrs Ebery added: "Congratulations Ronnie, we are very impressed with your time and wish you well for future events."
Published on: 24th July 2017