The Big Row – A Message from the Head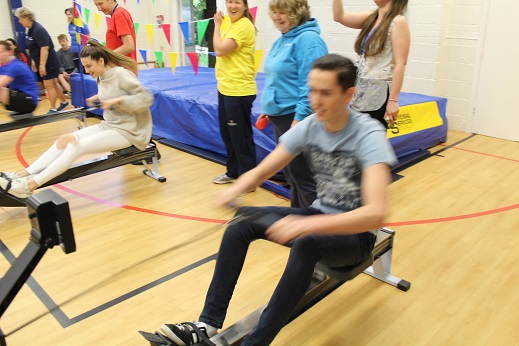 Why we rowed 131 miles in a single day
I thought it worthwhile putting pen to paper at this stage to explain why we felt such a strong compulsion to take part in the Big Row event in support of James Shone and his charity  'I can and I am'.
You may remember that we welcomed James to Meoncross earlier in the academic year. He was an inspirational speaker and both staff and pupils were moved and impressed by the way he has approached life's challenges since losing his sight and some mobility after a brain tumour.
We invited him because he embodies the very spirit we look to engender in Meoncross pupils: self-belief and a confidence to be resilient to life's ups and downs. When we heard he intended to row the length of the Thames (128 miles), it seemed the perfect fit for Meoncross: a coastal school named after a river.
More than that though, we saw the opportunities such a challenge could bring as we look to focus on wellbeing of pupils and staff. This is the reason why we are becoming increasingly passionate about the opportunities we have as a coastal school to continue fulfilling our school aim of "Care and Respect for the individual"
These opportunities really reflect the strands of wellbeing which will underpin our work to further integrate coastal activities from sailing and power boating, kayaking and rowing to the study of the coastal environment across many aspects of the curriculum.
# Connect:
We were able to interact with those around us and the wider community through James and his charity and those at Fareham Leisure Centre and Roko Portsmouth who lent us the rowing machines.
# Be active:
131 miles in a single school day is pretty active!
#keep learning:
Many of those who took part had never rowed before!
#Give:
Do something for others and raise money for a group
More detail on those who showed themselves to be stars on Friday and the money raised will follow shortly
Sarah Ebery, Headmistress
Published on: 2nd May 2017