The Big Row!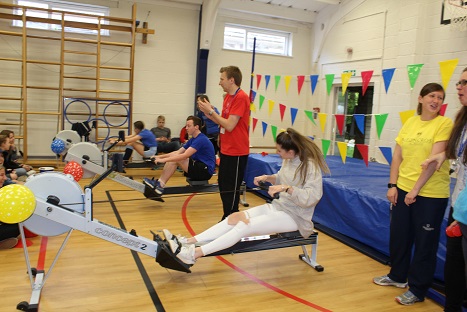 Pupils from Year 6 upwards took part in a rowing challenge to complete 128 miles in a single school day. This was in support of the Big Row Thames Challenge which James Shone is rowing this week. Pupils wanted to show their solidarity for James, who came to the school recently and inspired both children and staff with his story.
In return for a non uniform day and a small donation, pupils have been rowing all day in a  non stop house challenge to see which house can row the most miles. The aim is to complete at least the 128 miles that James Shone is currently rowing up the Thames.
Final amounts raised and miles rowed will be announced at the end of the event!
Published on: 28th April 2017