Top Prize for Meoncross Quilter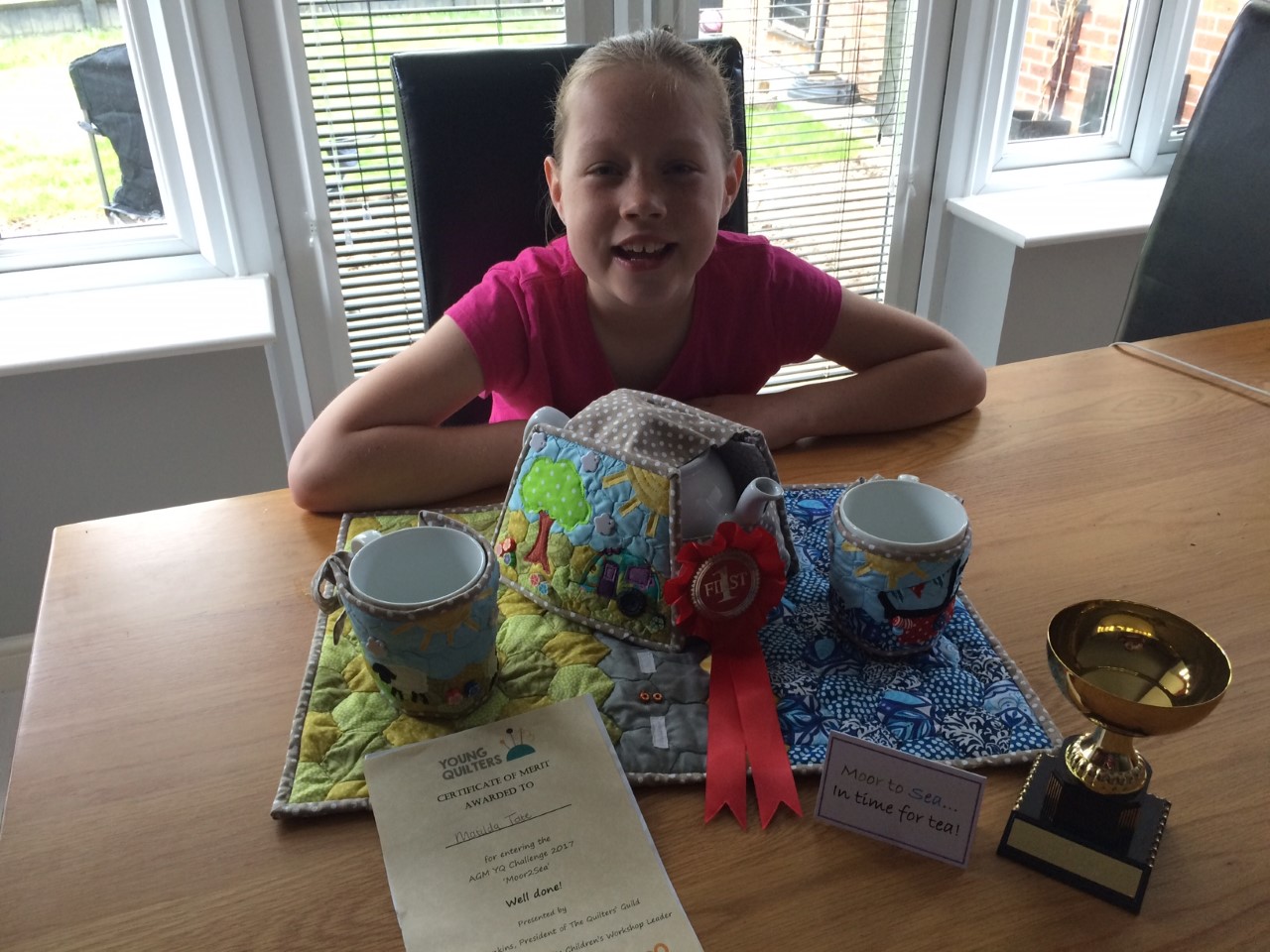 Matilda quilts herself a tea set!
Matilda, a Year 4 pupil at Meoncross, has achieved yet more national success in her quilting. On this occasion she has won the Under-10s challenge of the Quilters Guild of Great Britain Conference with top marks in every category for her 24″ seaside themed tea set fashioned from fabric offcuts and called 'Moor2Sea'.
The beautifully crafted set, which includes a tea cosy, cup holders and a tray, also won Matilda the Doris Debney Memorial Prize and an article in the Portsmouth News.
Matilda is a member of the Scrap Happy Quilters Group in Titchfield.
Published on: 24th April 2017