U13-15 Netball v Australian International School of Singapore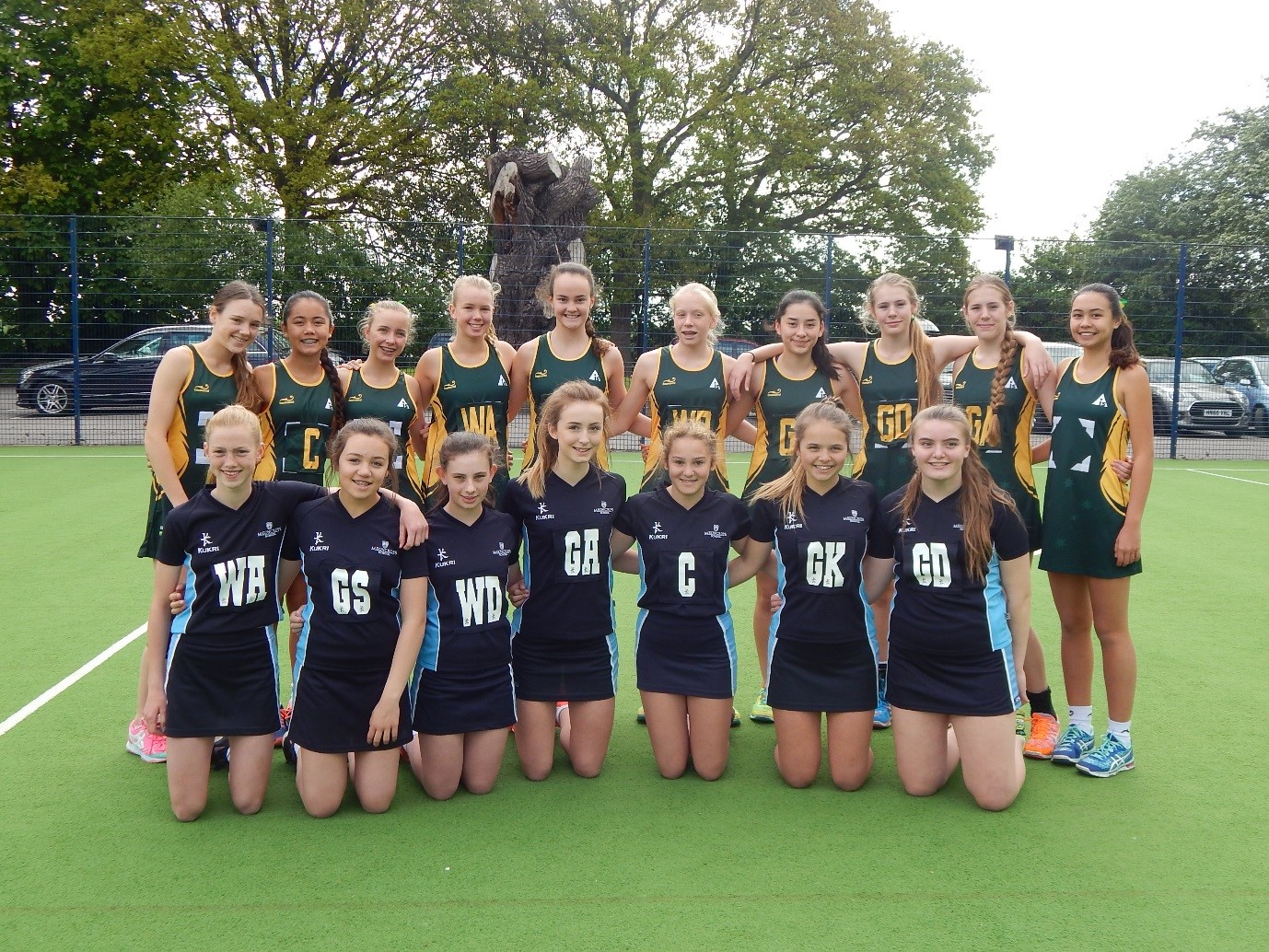 Experience pays off for the visiting players
Friday 28 April 2017
Lost 33-18
Charlotte S (C), Ciara F, Lauren B, Lucy I, Kelci-Rose B, Sara W and Charlotte T. Ellie H (Assistant Coach)
On Friday, the AIS Team finished their Cognita Netball Tour at Meoncross. Having played 7 matches in two weeks, they were vastly experienced as a team winning every match on the tour.
The Meoncross team, consisting of pupils from years 8 to 10, played remarkably well and were within 3 goals of victory at half time.
A strong third quarter from AIS saw the overseas team creep ahead, before taking full advantage of their increased fitness and larger squad in the final quarter to grab victory.
Despite the score line, every player put 100% effort into the match and played some fantastic netball throughout. We look forward to the challenge when the team return in a couple of years time.
The AIS team also took part in The Big Row, the charity rowing event, each rowing for two minutes to help us achieve the remarkable total of 132 miles in a single day. We thank them for their sportsmanship!
Published on: 28th April 2017