Works of Art for the Chinese New Year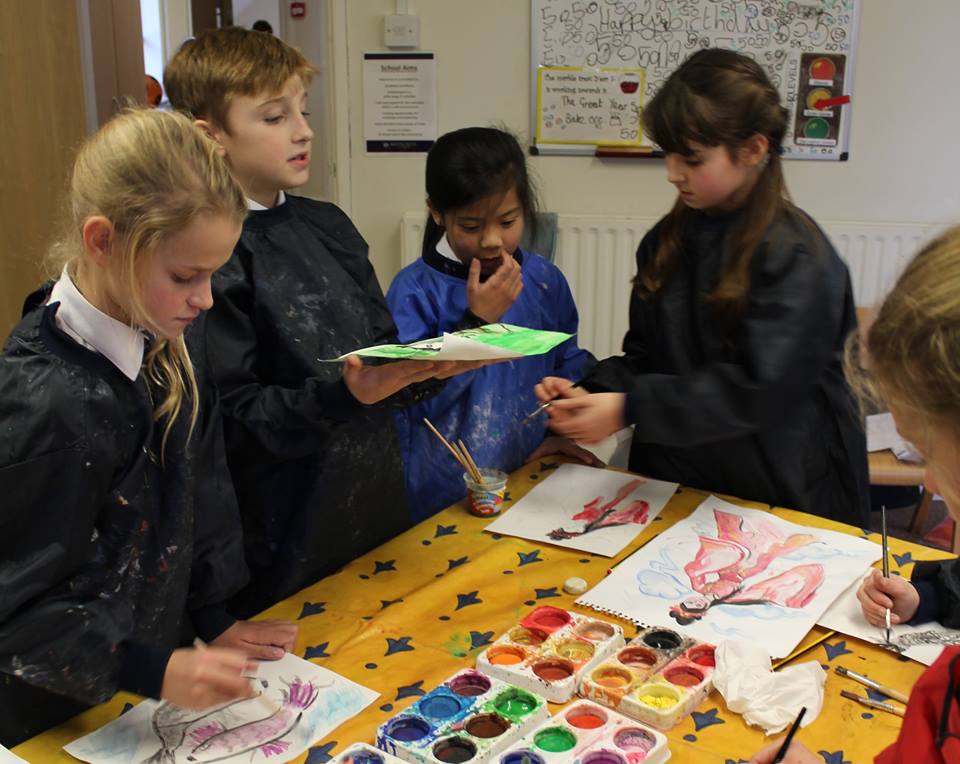 Yasmin N in Year 5 was Art teacher extraordinaire, when she helped Mrs Skilling with creating works of art for the new display celebrating cultural diversity.
She began by teaching everyone to write 'Happy New Year' in Chinese and pupils researched more information about the Chinese New Year on the laptops.
At home Yasmin had created a selection of Chinese paintings with her mum and she showed these to the class. Then with her guidance the pupils made their own Chinese paintings. They painted pandas, blossom trees, koi, mountains and people.
They also had a go at making lanterns and dragons which are famous at the Chinese New Year celebrations.
Yasmin and the other pupils in Year 5 had so much fun creating some wonderful artwork and information for their cultural diversity board.
Yasmin also received a Commendation from Mrs Ebery for her creative work.
Published on: 17th January 2017